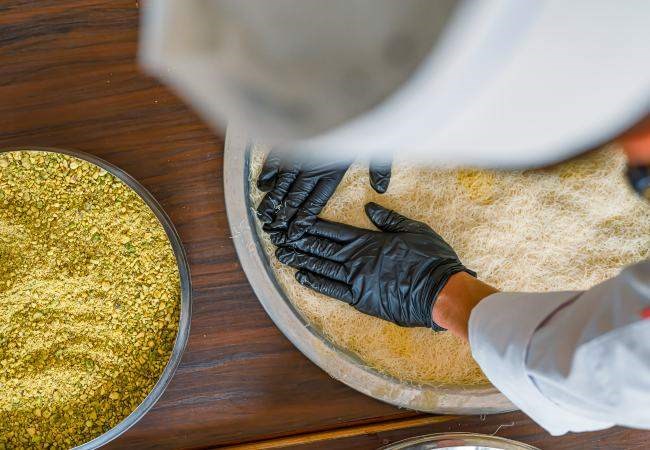 Ramada Olivie-Nazareth
Accommodation and independent tasting tour in the old city
from
₪ 863
₪ 763
for couple per night
Available between:
27 Sep 23 - 09 Oct 23
Book accommodation for two nights, which includes breakfast and receive a tasting card for an independent tour of the old city.
Come and savor the flavors of Nazareth and its magical atmosphere.
The tasting card will be provided upon your arrival at the hotel and includes access to 4 stations: El Mokhtar Sweets - Kanafa Tasting; Mashhadavi Bakery - Patayer (Sambosk) Tasting; Hummus Al Sheikh - Hummus Tasting; And Amani Coffee where you can choose from 3 flavors: Arabic coffee with cardamom, authentic carrot cake, fortified coffee.
Leaving the hotel is independently by foot or by car.
Enjoy your vacation.